SEAFOODNEWS.COM [SeafoodNews] by Jim Paulin, with material from John Sackton – June 27, 2018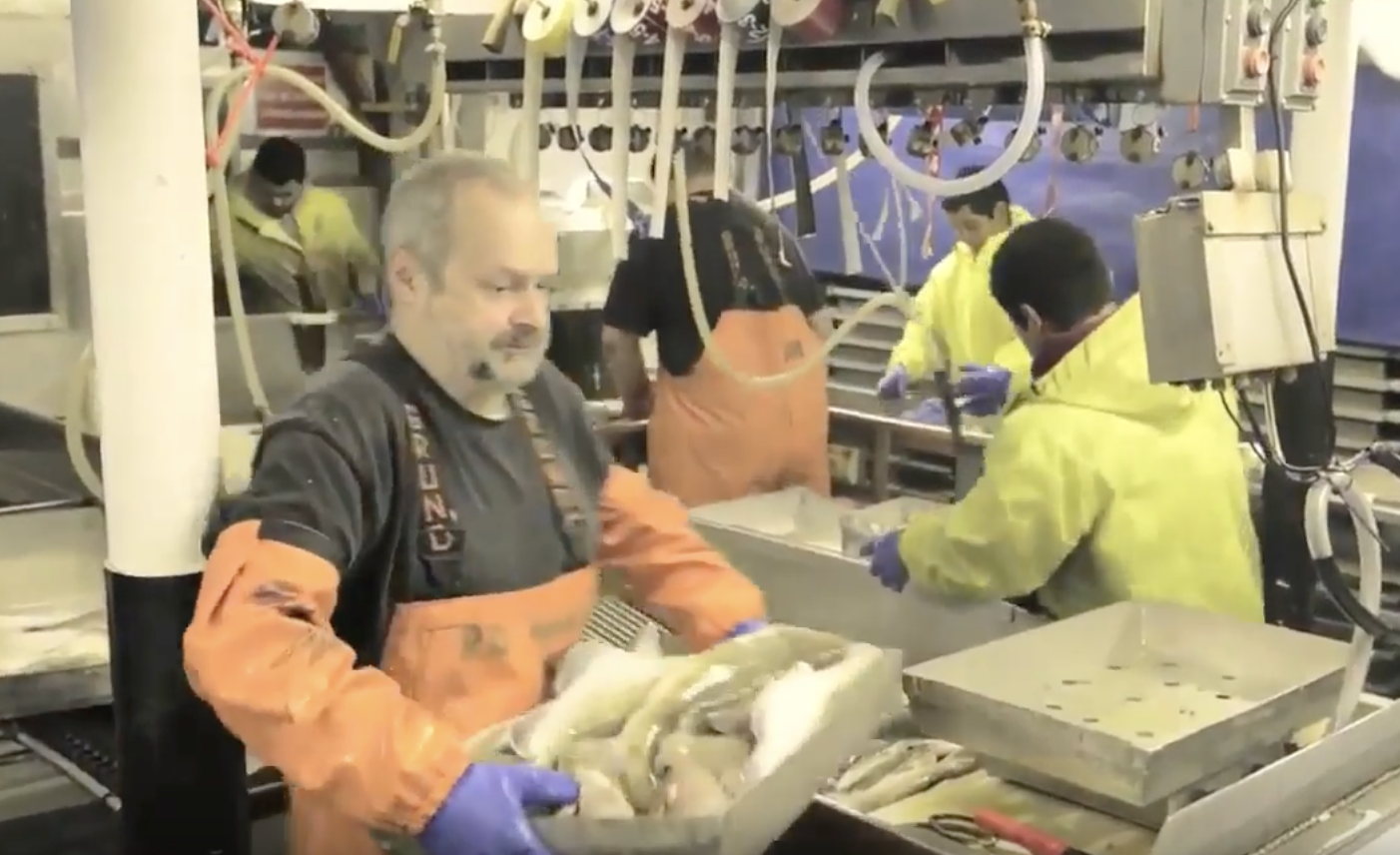 NOAA has confirmed via email to people in the Alaska seafood industry that the 25% Chinese retaliatory tariff will not apply to re-processed products for export.
John Henderschedt, NMFS director of the Office of International Affairs and Seafood Inspection, wrote  "In consultation with Embassy Beijing, NOAA Fisheries has confirmed that the following products are not subject to the additional 25% tariff recently announced by the Chinese government:
-Imports of U.S. seafood that is processed in China for re-export and some fishmeal products."
"Affected U.S. seafood exports arriving at Chinese ports on July 6 or later will be subject to the new tariff rate," he said in an email dated Tuesday, June 26th.
There was some uncertainty following China's June 15 announcement at the beginning of a long holiday weekend for the Dragon Boat Festival that prevented clarification until government offices re-opened last Tuesday, June 19th, according to Jim Gilmore, Director of Public Affairs for the At-Sea Processors Association.
"Really, no one knew at that time, so the news coverage was of an issue with a lot of confusion and not much time for the U.S. government to get clarification.  The holiday didn't help matters, but it might also have been that the Chinese government language wasn't clear.  Not sure what factors were all at play," Gilmore said.
One unresolved issue is that China has two types of import exemptions for re-processing for export.  One involves no tariff, for products that are exempt, and the other collects the tariff, but then rebates the value back to the company when the product is exported.
One sentence in the Chinese announcement suggests that the 25% tariff will be applied to everything, but then rebated for products that are exported.  When asked about this, Henderschedt had no comment.
If this is the final interpretation, the tariffs will add significant costs for exporters, even though they will ultimately get the 25% tariff refunded.  For example, a Chinese plant that purchases 1000 tons of cod for re-processing and pays $3.6 million, would have to pay an additional $900,000 to bring the product into the country, but then get this money back when the product was exported.  This adds costs to the process, even if the tariffs are ultimately not applied.
Ultimately, the answer will come after July 6th, when importers of record have to deal with Chinese customs officers.
Jim Gilmore says not much of offshore Alaska's pollock is re-processed.  His group, the At-Sea Processors Association,  represents the Bering Sea pollock factory trawlers. He said that's more common with salmon and cod.
But shore plants, especially in the Gulf of Alaska, export a lot of H&G pollock for reprocessing.  In fact, Trident recently spent millions of dollars in the last several years to upgrade its plant in Kodiak to efficiently produce a frozen H&G product.
Also the Bering Sea Amendment 80 factory trawler flatfish fleet's catch goes to China for reprocessing, especially yellowfin sole, according to Chris Woodley, executive director of the group's trade association, the Groundfish Forum.
The vast majority of the U.S. exports of frozen seafood to China are reprocessed in China and then re-exported, Woodley said.  Such U.S. exports to China that are then re-exported from China are not subject to Chinese duties or the Value Added Tax (VAT).  However, U.S. seafood exports that are imported for consumption in China face high tariff rates.  For example, frozen flatfish species, and other Alaska seafood exports to China that are consumed in China currently face a duty of 10 percent and are also subject to a 13 percent  VAT.
The Dragon Boat Festival is held annually in honor of poet Qu Yuan, who drowned himself in a river in 278 BC, as a political protest. Villagers tried to save the beloved figure in their little boats, but when they couldn't find him, they threw rice in the water in the hopes that the fish would eat the rice, and not the poet and activist, during the Warring States period of Chinese history.